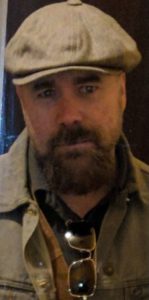 AMCA was founded by Don LaBelle, owner of the custom manufacturing marketplace MFGpartners established in 2005. LaBelle has been a successful entrepreneur since 2003 with over 20 years of experience in custom manufacturing, public relations, B2B networking and quality management. He founded numerous successful organizations, including the popular industry news portal IndustrialPR (Est 2007), an online import/export directory known as Industrial Leaders Group (Est. 2003). He also founded the former independent ISO accreditation body (ABAC) which he later dissolved to pursue a higher vision to revitalize the U.S. manufacturing sector with the ambitious mission to spark a new industrial revolution utilizing American quality as the driving force.
LaBelle boldly identifies himself as pro-American and does so unapologetically. His patriotism has led him to establish AMCA, the only pro-American quality certification ever developed. LaBelle's commitment to integrity, accountability and equality has been the driving force of AMCA's rapid success. AMCA has become the preferred quality certification of many U.S. manufacturers and machine shops dissatisfied with over-priced ISO registrars, anti-American accreditation schemes, and the rise of fake ISO certificates in the marketplace.
Known for his creative marketing and networking skills, LaBelle developed one of the largest independent networks of quality consultants in the country. The group provides quality management solutions locally to manufacturers in hundreds of cities nationwide. LaBelle believes on-site consultation by a local quality professional offers many advantages for businesses. "It's all about building a client-centered partnership, because without it, nothing else in business matters," says LaBelle.
LaBelle gives full credit to his team for developing specialized standards for the manufacturing sector meeting AMCA guidelines. The standards are customized to each company's specific needs and budget. In addition to providing  personalized solutions for each customer, LaBelle has revolutionized quality certification by ensuring all authorized AMCA certificates come with a satisfaction guarantee.
"Far too many U.S. manufacturers and machine shops spend significant money to get ISO certified only to end up with little to no return. AMCA has changed the playing field by replacing foreign generic standards with an American quality agenda. Companies certified by AMCA are the 'Gold Standard' in American quality and values.

Don LaBelle, AMCA Founder
http://amcacert.com
Join the AMCA Movement!